Made to Measure Padable Footrests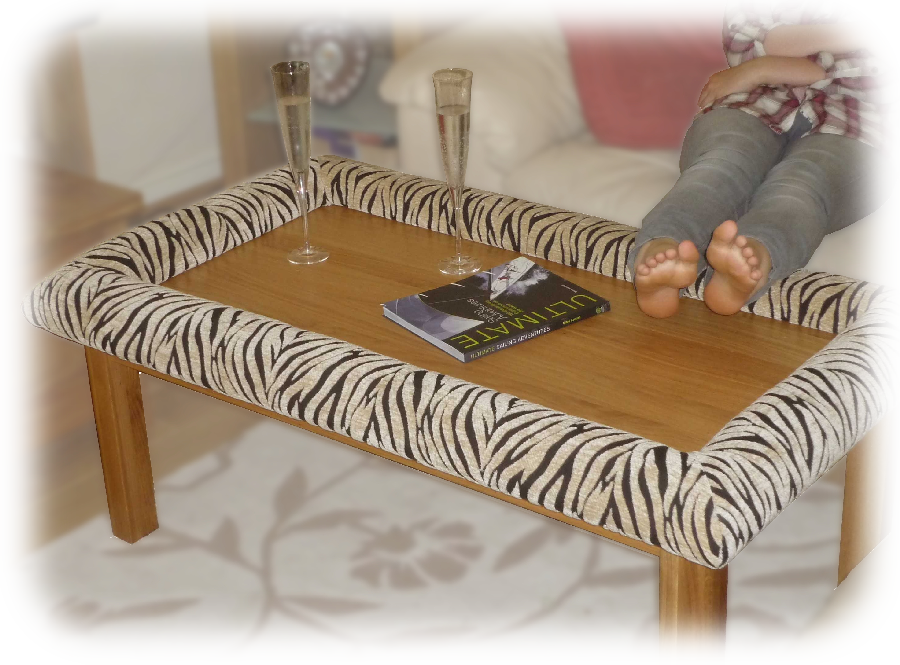 Padable table footrests are designed to allow coffee tables to be used as footrests whilst simultaneously being used as a table. No precariously balanced wine glasses or coffee mugs waiting to tip over at the first sudden movement.

These padded table edges have an added advantage as a corner / edge protector, especially useful if you have toddlers in the house.

Careful choice of the padable cushions fabric can elegantly coordinate the wood shade of the table with colours and themes of a rooms decor and soft furnishings.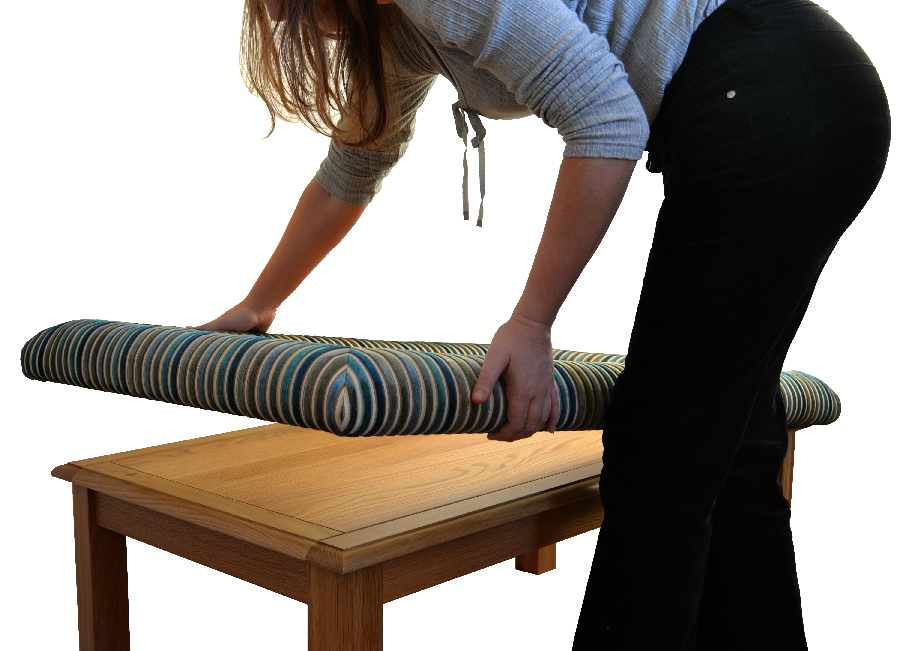 Our Padable table footrests are hand made in England with a rectangular (or square) rigid wooden frame. We are currently unable to make non rectangular padable cushions so cannot accomodate round, oval, hexagonal or other irregular shaped tables. This frame is then covered with upholstery grade foam padding before being wrapped with the fabric cover of your choice.

Fitting a padable to the table is as simple as this. Just place it over the table top. A rigid lip surrounds the edge of the table to keep the padable in place. No clips, no fastenings and no ties. The fabric completely surrounds the frame so there is no chance of the padable footrest scratching the table surface.
Step by Step Guide
1.
Measure your Table.
(See our Measuring Guide Pages)
2.
Select a Fabric.
3.
Request Fabric Samples.
Since padable footrests are made to your order, we can only provide replacements or refunds in the case of manufacturing defects or errors. Refunds cannot be issued in the event of a padable footrest being supplied which is subsequently found to be unsuitable for your table. We therefore ask you to read carefully our
guidelines
for table suitability and bear these points in mind when you take the
measurements
of your table.